Erin Kennedy's
Exclusive Executive Resumes
Our Top-Rating for an
Executive Resume Writing Service






Executive Resume Package
$1495 - $3495
(*see discount below)

From The Website: "Branded, authentic, accomplishment-based résumés. We provide clients seeking $100,000+ career opportunities with powerful and carefully crafted resumes and cover letters that command a "must read."

If you're a C-level executive or administrator looking for top-flight talent to write your resume, you'll discover that there are some good writers out there, talented writers with relevant certification and industry experience who can certainly craft a resume that will get the phone to ring.



My personal recommendation? For executive-level quality at fees of $500 or less, I'd go with either top-rated GreatResumesFast.com or ResumeWriters.com. Both will have you working one-on-one with a certified resume writer, and both do outstanding work at reasonable prices (resume & cover letter packages coming in just shy of $500). I review both companies - see pull-down menu above for 'All Resume Writing Services.'

If you want to ratchet it up a notch from there, keep the following in mind. Once a service begins charging more than $500 for an executive resume, it becomes more than just compensation for time spent on the project. It becomes compensation for better talent behind the writing. And therein lies the problem. A lot of companies want to charge the charge, but that kind of talent is elusive.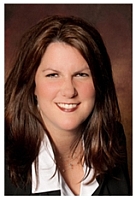 Erin Kennedy - Executive Resume Writer
We think Erin Kennedy may be one of those elusive talents. Beyond the requisite certification (see bullets below), Kennedy is a nationally published author and contributor to 10 best-selling career books. Kennedy specializes in executive branding. Through an in-depth consultative telephone interview and her unique data mining process, Erin and her team will assess your career - progression, accomplishments, objective - and develop a cutting-edge, value-branded marketing campaign that remains at its heart, authentically you.
Why such detail? Why such care and attention paid to a resume? Because the decision to call in a candidate for an upper echelon position can often swing on subtle branding techniques employed in the candidate's personal marketing campaign. When you're putting yourself out there as a candidate qualified for President, CEO, COO, CFO, or other senior/c-level position, the care and attention paid to your resume might just be the only thing separating you from your competitors. And ultimately, driving home the offer.
Here's What We Like About Erin Kennedy
You'll talk directly with Erin Kennedy. At the executive level, you'll have an initial telephone consultation with Erin Kennedy. She'll then match you with a member of her select team of expert writers, one who specializes in your discipline and fits your needs perfectly. Kennedy remains in collaboration with your writer - discussing strategy, content, focus, brand, etc. And Kennedy conducts the final review of the documents before they're sent to you.
Impressive credentials. Kennedy is a Master Career Director (MCD), Certified Professional Resume Writer (CPRW) and a Certified Master Resume Writer (CMRW). The latter designation is held by only a few industry professionals worldwide.
Contributing author. Kennedy is a contributor to 12 books relating to resume writing and careers, including "Cover Letters For Dummies, 3rd Edition," John Wiley Publications, 2009.
Writing team is "best of the best." Backing her up, each writer is hand-picked by Erin Kennedy. These are, quite frankly, some of the nation's top resume writers – collectively holding numerous awards, and serving as contributors to various career publications and resume-writing books.
Samples speak volumes. The samples of executive resumes, available on her website, showcase the kind of talent she can bring to your project.
Guarantee. Kennedy is so confident in her work that she guarantees you'll get the interview.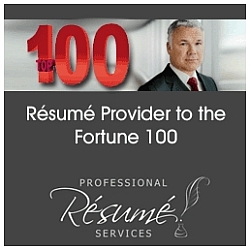 The Bottom Line
Apologies for the cliche, but sometimes you really do get what you pay for. If a nod from a hiring committee means you land the COO position, Kennedy's thousand-dollar-plus resume will have been an excellent return on investment.
* If you see yourself benefiting from this top-flight writing team, we've secured a locked-in fee of $1695 through the link below -- if you want it. This is for Kennedy's Executive Resume Package "A" (Senior-Level and all C-Level), a service that could normally run up to $1995 depending upon your background.
BTW, if you're not quite a C-level exec but headed in that direction... Packages for mid-to-senior level professionals with 10+ years of experience are running at $1095. Professionals with 5-8 years experience, $649.
Go to Erin Kennedy's Exclusive-Executive-Resumes.com


Back To Top